About the Journal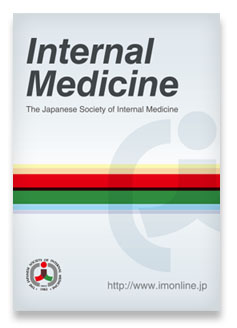 Internal Medicine
Publisher: The Japanese Society of Internal Medicine
ONLINE ISSN: 1349-7235
PRINT ISSN: 0918-2918
2021 Impact Factor 1.282
Internal Medicine is an English-language online journal published bi-weekly (the 1st and the 15th of each month) by the Japanese Society of Internal Medicine.
The Journal's aim is to provide useful knowledge in clinical practice and valuable information for medical education, and to contribute to the development of the internal medicine and enrichment of physicians' resources.
The Journal publishes review articles, original articles, case reports, pictures in clinical medicine, letters to the editor, and editorials.